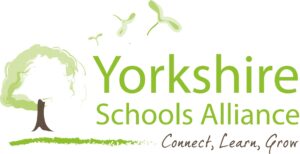 Yorkshire Schools Alliance is a partnership of 24 Yorkshire Secondary Schools, working alongside 3 of top Universities in the region- University of York,  Leeds Trinity University, and Leeds Beckett University.
We have come together to provide a unique training opportunity for prospective teachers through the government's teacher training initiative School Direct. School Direct allows schools and academies to select and train recruits to the profession.  Our ITT (Initial Teacher Training) programmes have been designed to build your confidence and subject knowledge and give you the necessary skills to become an effective classroom practitioner. 
We also provide Continuing Professional Development for all staff across our Alliance, engage in offering School to School Support and take a leading role in Research and Development within our region.
To find out more please go to the YSA Website