Introduction 
Dance at St Aidan's aims to provide opportunities for students to gain physical, mental and social benefits from doing a fun, creative and inclusive activity.
Staff
Miss S Miller – Head of Department
KS4
Throughout the two year GCSE Dance course, there will be numerous opportunities to take part in workshops with practising professional dancers and choreographers, as well as visits to the theatre to appreciate a variety of dance works.
For further information please see our KS4 Options Booklet 2022-2024
KS5
A Level Dance provides students with lots of opportunity for dance performance and choreography whilst gaining a deep understanding of the diverse dynamic heritage of dance. Students take part in workshops delivered by visiting artists who appear in well-known musicals and members of dance companies such as Northern Ballet Theatre, Adventures in Motion Picture and Rambert.
Performing Arts is also offered within our Associated Sixth Form courses. BTEC Nationals are widely recognised vocational qualifications at Level 3 and are accepted by the vast majority of universities for further study. This course will help you develop your practical skills as well as your knowledge of the Performing Arts industry.
For further information please see our Associated Sixth Form Prospectus
Additonal Learning Resources
GCSE Dance, A Level Dance and BTEC PA all have their own individual Moodle page. The Sixth Form subjects also have an 'Independent Programme of Study' page on Moodle to support classroom and homework activities.
School Production News –  Legally Blonde The Musical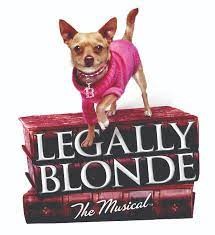 We are thrilled to announce that our next full scale school production for November 2022 will be … Legally Blonde!
This is a hugely uplifting tale about defying expectations about stereotypes and staying true to yourself. We can't wait to see Elle Woods make her journey from Los Angeles to Harvard Law School accompanied by a whole host of characters including a Greek chorus of cheerleaders!
As Elle herself says, "You must always have faith in people. And, most importantly, you must always have faith in yourself."
Auditions for newcomers to the 6th form will be on: Mon 27 June. Details available from Mrs Hendry in the 6th form office.
Auditions for Years 9, 10, 11 and 12 will be on: Wed 29 and Thu 30 June at 3.45 in Mu2.
For further information regarding the auditions, please click here.