Friends of St. Aidan's (FOSA)
Previously known as St Aidans PTA (Parent Teacher Association)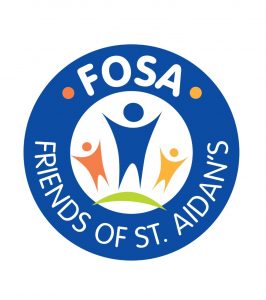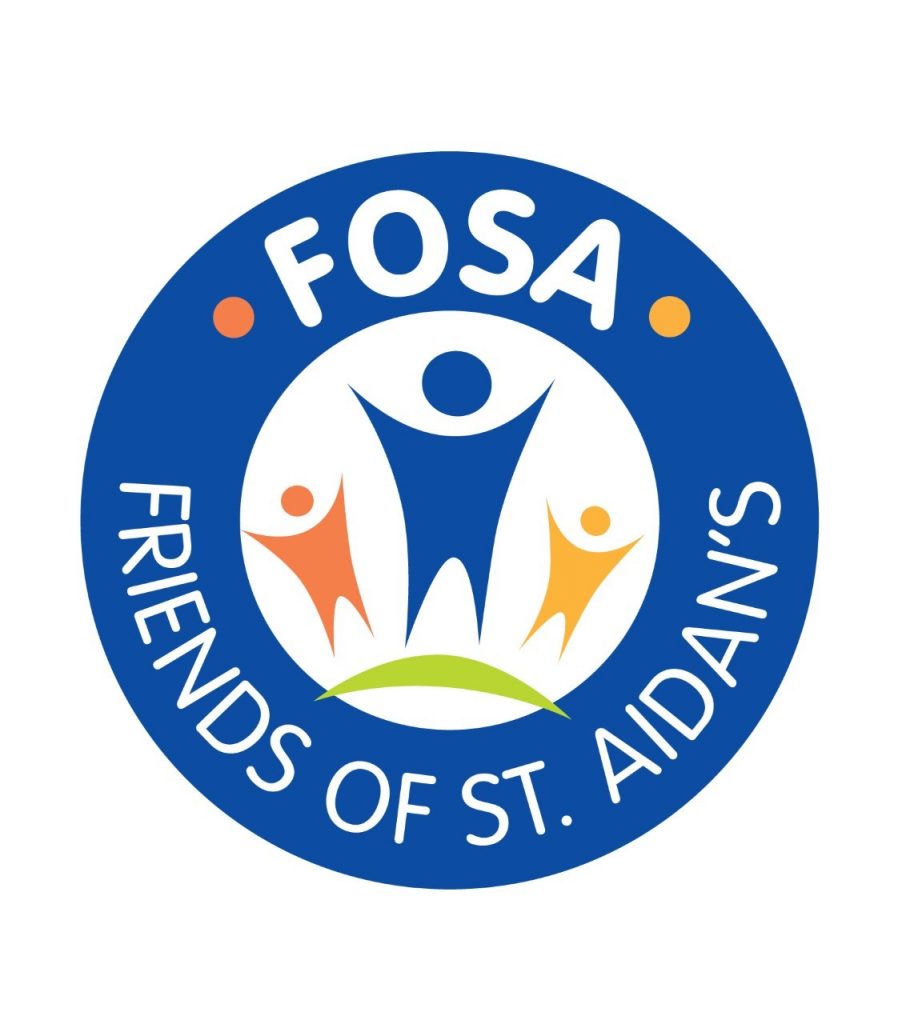 Chair: Peter Heyes
Vice Chair: Cheryl Winter
Secretary: Jen Winterschladen
Treasurer: Jane Regnier
Vice Treasurer: Janet Hill
Uniform Exchange: Jo Smith
FOSA's aim is to raise funds for additional and replacement facilities at the school.
All parents and guardians automatically become members of  FOSA when their children join the school. The FOSA Annual General Meeting is held in the Autumn term and everyone is welcome to join. Alternatively, all parents and guardians are warmly invited to come along to any of our regular meetings, which are held in the staff room once every half term.  These meetings are advertised by parent email and on Facebook and Twitter.
We understand that St Aidan's parents all lead busy lives, and might be concerned about taking on additional commitments, but even the offer of help on one event can make all the difference, and won't enter you into a lifetime of obligation!
We are always interested in new fundraising ideas so please contact us with any ideas and we look forward to seeing you at one of our events.
If you have any questions or would like to get involved with any event, please get in touch with us via school.
FOSA facebook page: @friendsofstaidans
Forthcoming Events
The Year 7 Quiz Night will take place on the 6th October in Constance Green Hall. Please see the letter for further details: Year 7 Quiz Night Letter
Christmas Glitter Ball in Constance Green Hall – 2nd December 2017, tickets £45-includes welcome drink, 3 course dinner, band and much much more! Tickets on sale in October, buy a table with your friends or individual tickets.
Next Meeting: AGM: 9th October-Chair and Vice Chair vacancies, please contact John Wood to apply.
June Minutes can be found here
What Do We Do?
Fundraising 
FOSA's current focus is to raise money to replace the school's Astroturf. Mr Holdsworth, Senior Teacher and former Head of PE, explained that, 'it (the Astroturf) is used extensively within the school day. As the pitches have been water logged during the last few winters, demand for the Astroturf has been very high. It has transformed the way we play football and hockey, as demonstrated by team successes, across all year groups. The Astroturf also enables us to have crucial links with our Primary feeder schools by inviting them for events and competitions in the knowledge that they won't be cancelled.
Past Success
FOSA raised £1,820, £15,000 and £15,000 respectively in 2016, 2015 and 2014 towards the Astroturf. In 2013 FOSA raised £15,000 towards a new 11 seater minibus which can be driven by all members of staff, with a standard licence. This significantly reduces the use of the expensive taxi services. In prior years, FOSA helped to fund: a language pod for the Modern Languages department; photography equipment for AS/A Level Art; drums for the Music department; recycling bins across the school and the stained glass window in the New chapel.
Uniform Exchange
Please bring to school any good quality, second hand items with name tags removed which will be sold at Parents' Evenings and New Starters' Evenings. Prices are amazingly good value and all proceeds go into FOSA funds.