Careers
Welcome To The Careers Department At St Aidan's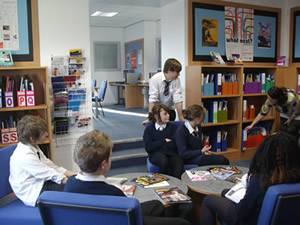 The Careers Department is situated on the first floor in Bede House and has a well resourced careers library and IT facilities.
The Careers team consists of 3 professionally qualified Careers Advisers plus a Work Experience Coordinator who work with students to provide comprehensive careers information, advice and guidance. We seek to raise their aspirations and awareness of all the options and opportunities available to them and to enable them to become effective decision makers and to plan for their future careers.
All students will follow career education programmes at key transition points and they can access bespoke careers support through individual careers appointments, tailored to meet their individual needs. More information can be found on adjoining pages together with our Careers Education, Information, Advice and Guidance Policy click here
The Careers Department is open Monday to Friday 8.30 to 5.00 (Term time only).
Please contact us on 01423 818534 or email s.richmond@staidans.co.uk
For information on upcoming Careers Events please see below.
Staff
Post 18 Options Evening 2019
All parents and carers of Year 12 students are invited to a presentation on Post-18 Options on Wednesday 1st May at 7.30pm in Constance Green Hall, St Aidan's.
This will be an opportunity to find out about Apprenticeships, Higher Education, UCAS and Student Finance and Funding. For more details please click here or contact the Careers Department.
Careers Evening 2019