Applied Science A Level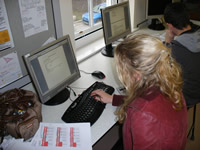 Staff
Mr M Symes – Co-ordinator of Applied Science
Mr S Crane
Mrs K Douglas
Mrs G Soper
Mr J Wilson
What You Need To Know
All lessons are taught at St Aidan's.
This course has just been introduced by AQA for a September 2016 start. This is a course which can lead to the award of a L3 Certificate at the end of Year 12 and an Extended Certificate at the end of Year 13.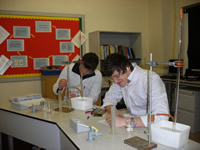 3 units of work will be studied in Year 12 and 3 units in Year 13.
These units will include aspects of all three sciences.
It is an APPLIED science course so the emphasis is on, for example, how Biology is used to measure fitness, how Chemistry is used in the analysis of substances in forensic science and how Physics is used in hospitals during X-rays, CT scans, etc.
Two units in Year 12 and one unit in Year 13 will be externally examined. The other units will be assessed by a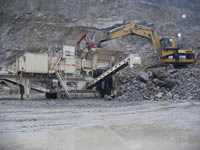 portfolio of evidence. This will include work that you do as part of those units e.g. it may include descriptions of experiments you have carried out and information you have obtained from visits to organisations that use science.
Why you might want to consider choosing Applied Science
to broaden your curriculum if you have chosen all other non-science subjects
to complement or help you with other subjects e.g. PE, Geography, Geology, Health and Social Care, Business etc.
if you prefer less external exams and more assessment of the work you produce
if you wish to enter employment after sixth form in a science based industry or service.
What you can do with a L3 Extended Certificate in Applied Science:
it will count towards your points score / grades to enter university in the same way as other subjects
it could lead to a degree in an applied science, or a foundation degree or HND in a science
it would be useful for any student wishing to enter employment directly after sixth form in a science based industry or service.