Dawn Leggott Visit, learning a foreign language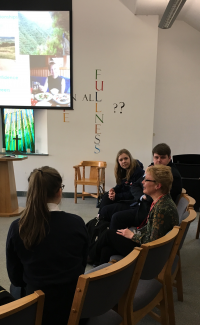 This week we were delighted to welcome Dawn Leggott, Dawn Leggott Consulting Ltd. Dawn talked to 220 Year 10 pupils studying French, German and Spanish about the advantages of learning a foreign language – increasing confidence,  boosting career prospects and widening opportunities.
Only 1 in 14 people in the world speak English as their first language so there are fantastic opportunities in the business world for people who can communicate with customers and suppliers in their native language.